The scrum master role is often misunderstood. Frequently by scrum masters themselves. As scrum masters and change agents, we should be the leaders who serve the scrum team and the larger organization. I rarely encounter scrum masters who are relentlessly focused on changing the status quo in their organization.
In an article titled "How does an organization know that it has great Scrum Masters?", I wrote how scrum masters are the catalysts for change, and being a change agent is hard! As scrum master, we are always at risk of being fired.
Here are 11 tips for coaching and supporting your organization as a scrum master.
1) Do the right thing, always!
We are the people who want to see our organizations working in a new and better tomorrow. As scrum masters, we have to find ways every day to inspire and influence others to understand and enact empirical and integral approaches for complex work. We have to bring awareness, energy, and a can-do attitude every day to our work. We need to demonstrate an unwavering commitment to doing the right thing in every action we take and every decision we make, especially when no one's looking. We need to be the change that we want to see in others.
2) Teach others in the organization
As scrum masters, we could help identify the training needs of teams and stakeholders and proactively offer assistance and direction.
Related Article: Developers hack code. ScrumMasters "hack" people
3) Support communities of practice (CoPs)
We can help build healthy CoPs that foster professional networking, personal relationships, and knowledge sharing with people across the entire organization.
4) Organize virtual lunch and learns
We can help organize and facilitate virtual "Lunch and Learns" or "Show & Learn" sessions as voluntary meetings, training, or presentations. Virtual Lunch & Learns are a great way to help your organization keep employees engaged, build relationships, and learn new skills.
5) Help design process for removing organizational impediments
As scrum masters, we need to be removing barriers. We need to take an end-to-end focus on the flow of work through a system. Impediments to more predictable delivery and shorter cycle times are most often caused by organizational impediments. These may be structural, procedural, policy, technical, cultural, etc. Organizational impediments most often cause impediments to more predictable delivery and shorter cycle times. We need to focus more generally on removing impediments to the flow of value. Being intentional and deliberate about designing the process for eliminating impediments is a necessary step to making this work.
Related Article: Help Your Scrum Team Discover and Solve Impediments
6) Assist with facilitation and company-wide retrospectives
We could facilitate organizational events and help others in the organization make better decisions. Our teams conduct retrospectives to identify problems and improve our team outcomes. However, many companies do not apply this lesson to identify and fix company-wide issues. Retrospectives are a much superior tool to questionnaires and surveys to identify company issues. The outcome is a set of problems that the company leadership can often quickly solve once identified or taken into account.
7) Be more self-aware and know your blindspots
We all have blind spots when it comes to our abilities. Coaching starts with us, but it's not about us. Being the kind of scrum master that the organization needs most, doesn't happen overnight. It requires constant awareness and practice.
8) Work with other scrum masters and change agents
Work with other scrum masters and change agents to increase the effectiveness of the application of Scrum in the organization. We can use skills assessment to identify gaps and opportunities to pair and learn from each other.
9) Help with problem-solving
As scrum masters, we can help others become better problem solvers. We can facilitate and teach others how to do causal loop diagramming and improve their sense-making skills when solving problems.
10) Help eliminate waste
Help others understand the roots of lean thinking and explain the concepts of one-piece flow, pull, limit WIP, small batches, kaizen, reduce variability, and teamwork. We can help the organization minimize waste in the following areas: extra features, partially done work, additional processes, handoffs, defects, delays, and task switching. We could also lead and help with value stream mapping to better understand our current value streams.
Related Video: Eliminating the 7 Wastes of Software Development with Cross-Functional Teams
11) Think about what's next
We can help with the cultural changes and make sure that we're cultivating an agile culture of trust, transparency, and continuous learning. We can help others better understand the importance of focusing on outcomes, flow, transparency, and competency. We can collaborate with Human Resources to help them adopt an agile mindset and practices and help teams understand the importance of audit and how we can support the audit teams. As scrum masters, we can help the procurement teams identify a collaborative approach to agile contracts.
Undoubtedly, as scrum masters, we play an indispensable role in our organization. We are the glue that holds the application of the scrum framework together in an organization. We are the cooks and chefs of our organization.
How are you helping your organization? What have you seen work when it comes to changing the status quo?
Looking for more scrum master resources? Explore this collection of articles and videos.
---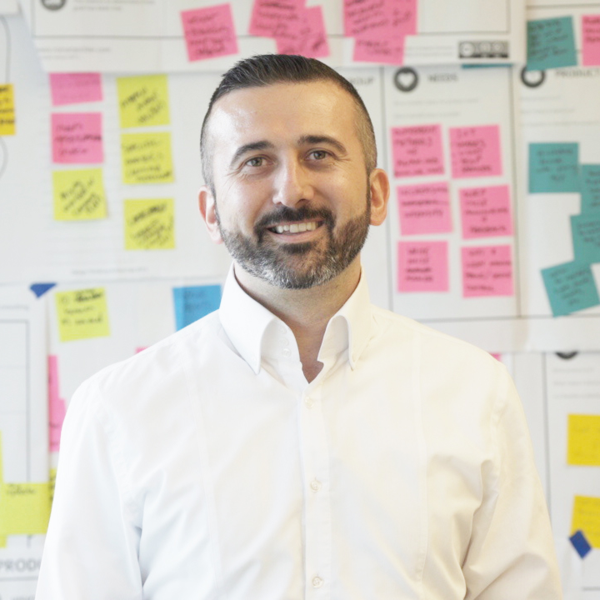 Miljan Bajic is a very passionate agile coach who truly enjoys challenges. As a Certified Agile Coach® (CEC), trainer (CST®), and mentor, he has supported many organizations in their agile and lean journeys. Additionally, he teaches Agile Leadership and Process Improvement at the University of Southern Maine and Organizational Change at the University of Southern New Hampshire. Miljan is also a frequent speaker having participated in many international conferences and agile events in Europe and the United States.