Recently as I was reading "Atomic Habits" by James Clear and it got me thinking, as Scrum Masters, that's what we do - help build habits on our team.
The Scrum framework is a series of habits. You keep doing the same thing over and over again, it becomes second nature and then you do it without much effort anymore.
Whenever we want our teams to try something new, I suggest the following:
Keep it simple
Provide clear instructions on the What and the Why
Have a structure
In my experience, Daily Scrum and Retrospectives are the least attended events during a Sprint. To increase the attendance in these events, I took inspiration from "The Four Laws of Behavior Change" from the aforementioned book. I created the below table as first of many steps toward introducing habits on my teams:
Daily Scrum: The purpose of the Daily Scrum is to inspect progress toward the Sprint Goal and adapt the Sprint Backlog as necessary, adjusting the upcoming planned work.
How to Create a Good Habit
Daily Scrum
Make it obvious.
Everyday sync-up makes it easy to focus, communicate, promote quick decision-making, and provide visibility on impediments.
Make it attractive.

Meet at 11:30 a.m. just before lunch break

Or try around coffee/tea break around 2:30 p.m., or just before signing out around 4:45 p.m.

Make it easy.
Use the same Zoom link/same conference room/ same spot in the hallway.
Make it satisfying.
Constant meeting and sharing increases ownership among the team members. It creates a supportive environment that boosts team morale, and it good to be in the loop about what's happening on the team.
Sprint Retrospective: The purpose of the Sprint Retrospective is to plan ways to increase quality and effectiveness.
If you're a Scrum Alliance member, the Learning Journey course How Successful Teams Practice Sprint Retrospectives goes into great detail on improving this scrum event. You'll also earn an SEU when you complete the course! SEUs are required for certification renewal and demonstrate your commitment to continued growth and learning.
How to Create a Good Habit
Retrospective
Make it obvious.
This is a safe space for the team to openly share and reflect, which encourages participation.
Make it attractive.

Do it over team lunch.

Do it at the bowling place around the corner.

Use the new digital whiteboard with fun avatars.

Do a fun ice-breaker activity.

Make it easy.

Keep it informal – anyone can begin the discussion.

Thank someone on your team for a task they may have helped you with or shielded you from a stakeholder's interruption.

Make it satisfying.
Celebrate the wins along with improvements for the next Sprint. It feels great to be heard and acknowledged by your peers.
When the team begins to gain momentum after each sprint, everyone can start seeing the concrete results. Team members who were on fence earlier about Scrum will most surely drop their cynicism as they have data.
When a team is asked about their secret to success, I highly doubt they will be able to point at one thing. It's a series of improvements; in other words, a pile of good habits.
Looking for more resources to level up your scrum mastery? Check out this collection of articles and videos to learn more about scrum.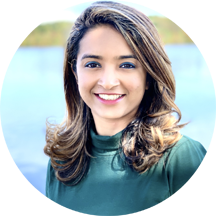 Bonsy Yelsangi is a Certified Scrum Trainer® (CST) and an agile coach with 17 years of experience. She has helped organizations and individuals attain agility in industries including media, remote managed services, luxury real estate, aviation, automotive and private wealth management. Throughout her career, she has served as a mentor, coach, facilitator, trainer, and change agent during agile transformations.
Bonsy's speaking engagements focus on bridging the gap between doing agile and being agile. Her goal is to help others embrace change irrespective of their domain expertise.