People are the focus of Scrum.
Scrum organizes projects using cross-functional scrum teams, each one of which has all of the capabilities necessary to deliver a piece of functionality from idea to delivery. Or as Certified Scrum Trainer Roman Pichler puts it, "Scrum is a simple yet powerful framework that helps teams develop complex products. Scrum works because it is product-focused, collaborative, and iterative."
Mike Cohn, Geoff Watts, Pavel Dabrytski, and Jesse Fewell: Scrum Framework in 30 Seconds
The scrum framework guides the creation of a product, focusing on value and high visibility of progress. Working from a dynamic list of the most valuable things to do, a scrum team brings that product from an idea to life using the scrum framework as a way to encourage transparency, inspection, and adaptation. The goal of Scrum is to help teams work together to delight your customers.
Scrum Framework: At a Glance is a visual guide showing how all the pieces work together.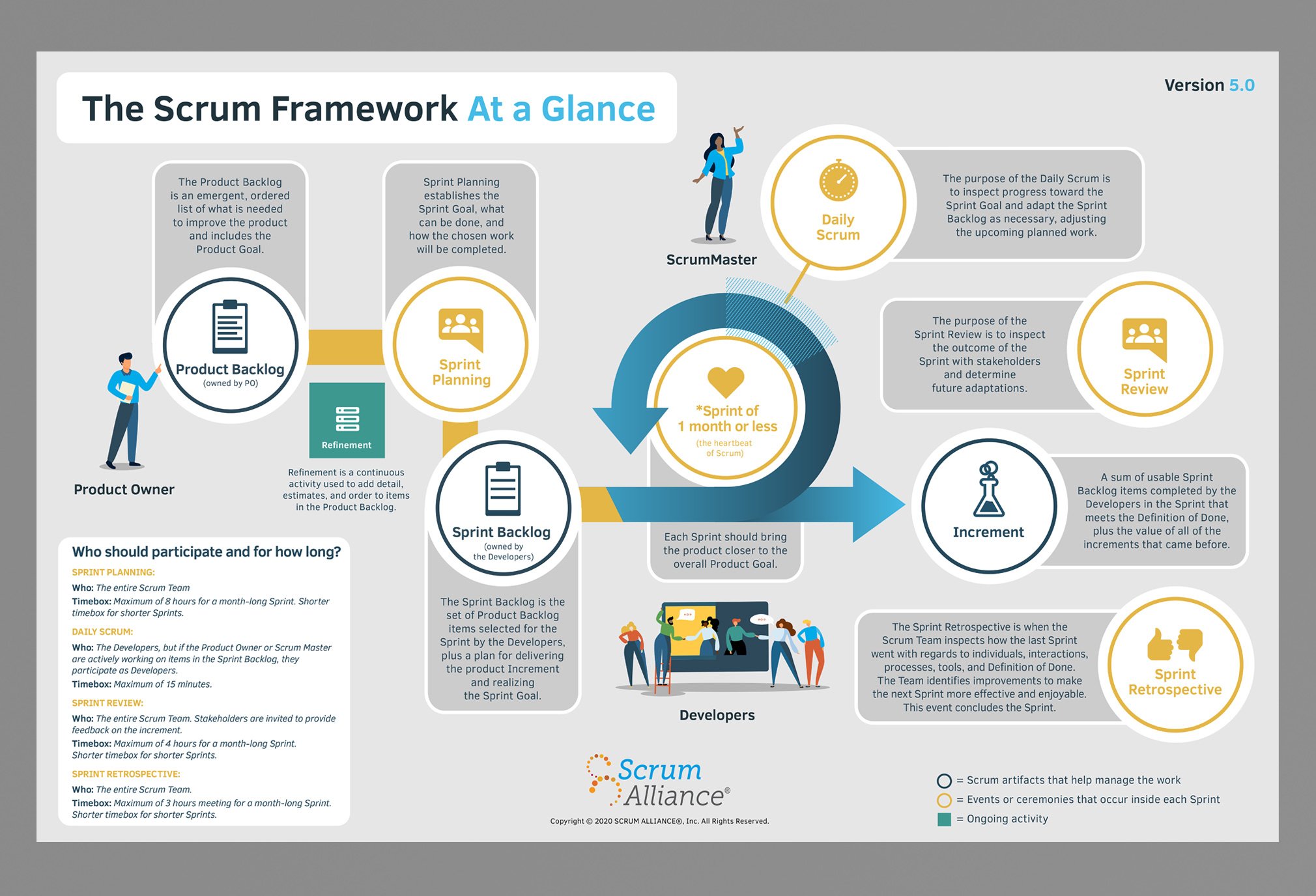 Download The Scrum Framework: At a Glance
If you have a complex project to manage, you're going to want to enroll in our free Introduction to Scrum eLearning module.
Ready to get a Scrum certification?
RL_217_overview-scrum-framework