You want to get into a Scrum Master role but have no experience - but how can you get experience if you can't land your first role? Don't worry,
In the past 10 years, I've helped a dozen or so people apply a certain set of practices in their current work or personal life to help them get into their first Scrum Master role. These practices have been used by a very diverse crowd of people, from a stay-at-home mother that took a career break to someone who ran a catering business. By using these practices, they were able to not only understand important concepts for a Scrum Master but they were also able to truly experience these concepts in their lives. This results in more confidence in the job search, making them more attractive candidates to employers.
The Practices, applicable anywhere but with small tweaks
The first thing to consider is that a Scrum Master serves a team. However, not everyone works in a setting that allows them to apply these ideas to a team. So we need to be flexible. That means applying these practices to a team, a pair of people working, and even ourselves. For example, I had a peer who used Scrum to organize their wedding. Just two people utilizing the framework created a great outcome! After that, my peer was motivated to work in Scrum. It was the application of Scrum principles in their personal life that resulted in a deeper understanding of the framework and ultimately a change in their career. Be open to implementing Scrum techniques in a flexible manner. By making small tweaks and applying ideas to yourself first, you will begin to gain new skills and the necessary knowledge to eventually land a Scrum Master role.
Getting used to Visualising!
Scrum Masters help teams see the work completely and transparently so they can self-organize. Create your own board, physical or electronic, which visualizes your work. A simple workflow with columns that tells you the status of your current work, is a great start. Perhaps consider using different colored cards to represent different types of work. For example, I have a board for my home, green cards are associated with grocery requests while blue cards are associated with bills. My wife and I have avatars which we place on top of a card that we are actively taking care of. This allows us to have complete transparency of what tasks are already being completed and we are able to self-organize to pick up new tasks.
Productivity Hacks
As Scrum Masters, we want to help teams be effective in a number of different ways. If we are able to understand and practice techniques to do this for ourselves, we will be able to help our teams as well. Consider the
Stop starting, start finishing!
This is another idea (commonly known as Work in Progress Limits) where we place a limit on the number of things we have in progress at any one time. For example, if you have a column in your workflow known as 'In Progress' with (2) next to it, this means you will only have two pieces of work in progress at any one time. This encourages you to complete the work in progress vs pulling more work in. You can use any of these productivity hacks to increase efficiency while practicing Scrum Master techniques.
Creating value over shorter periods of time
Scrum is about creating value in a timebox which is no longer than 4 weeks. This helps us validate what we are building early and often to give us insights on what to do next. A mentee wanting to be a Scrum Master was having a kitchen built in the summer, he decided to work with the builder in creating a weekly plan on what could be delivered. This meant breaking down the work into bite-sized chunks so that he could make sure that the fitting, style, and feel of the kitchen was progressing towards his original vision. Consider working in a timebox on a weekly basis and at the start of the week creating a plan to identify what it is that you are aiming to achieve.
Try to create outcomes
Scrum allows teams to find solutions to challenges in a creative way. To do this we benefit from learning how to create our own goals (at home or work) which focus on the problem/challenge without thinking of the solution right away. To give you an example, a college student using Scrum wanted to improve their cardiovascular health over a 4 week period. This is an outcome which tells us what we want to achieve but not how it will be met. Thus, she had lots of flexibility in getting to the outcome and began with the options of: Eating lower-fat foods, daily cardiovascular work, and yoga to reduce stress. If it turned out that after one week she was finding it boring to do yoga she could explore other options to reduce stress (Taichi, a long walk etc) and this still allowed her to focus on the original outcome for the 4 week period.

Be empirical
Scrum is built on empiricism which is to use what we have learned to make new decisions. By using our learning on a regular basis we are able to identify what is working well in our process and interactions (with your team for example) and what could be improved. Consider using your workflow board as a great source of empirical data, looking at what you can achieve over a period of time. Empirical data is also subjective, which is how you are experiencing your workload, in terms of thoughts and feelings. This is equally as important to take note of in order to work at a healthy sustainable pace. By making the time to stop at the end of the timebox you'll be able to proactively find better ways of working, which is integral for a Scrum Master serving a team.
Finally
Consider learning about how existing Scrum Masters work through reading blogs, joining Meet-Ups or Usergroups, and asking for people's time in a brief "what's a typical day in your SM role?". You'd be surprised at how receptive peers in our community are on LinkedIn or Twitter to give you insights into their role. After all, reaching out and asking for help lets you embody the very challenging and important value you'll need as a Scrum Master: courage!
Related Article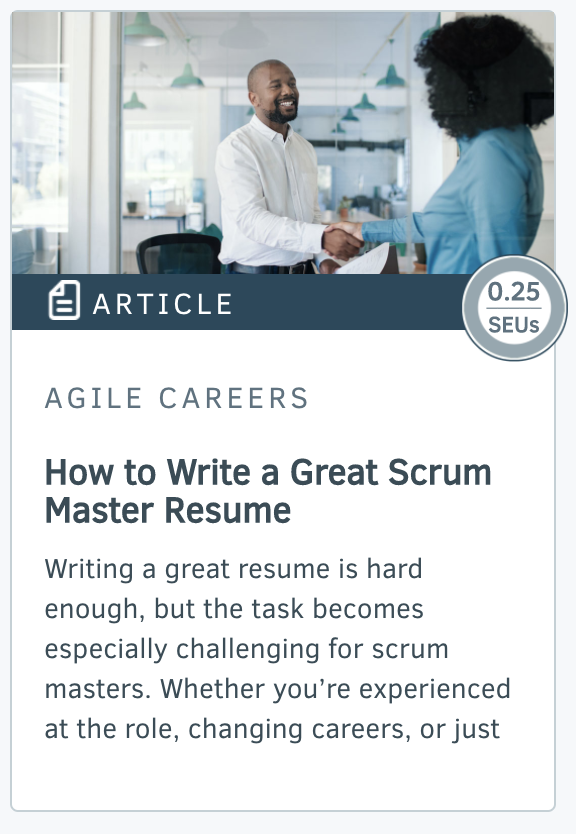 Article: How to Write a Great Scrum Master Resume

---
About the Author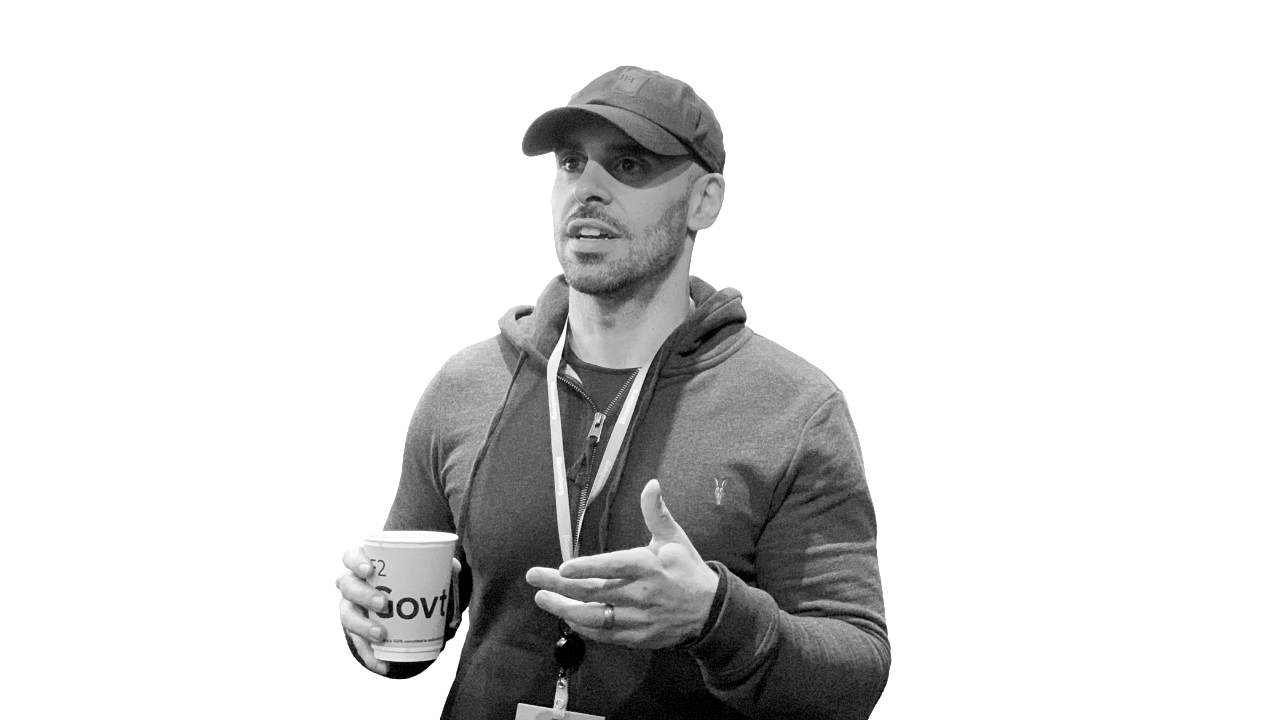 Jem Jelly, CST is a seasoned Agile & Scrum Coach who has served over 100+ teams & 30+ organizations in the last 15 years. His experience in coaching is well rounded, from coaching teams at the coal face to guiding leadership on how to engage their workforce to refresh, begin or adapt their Agile transformation. His belief in servant leadership & enthusiasm for evidence-based thinking results in an approach that engages both hearts and minds during any change process.