Basic Scrum Project Team Accountabilities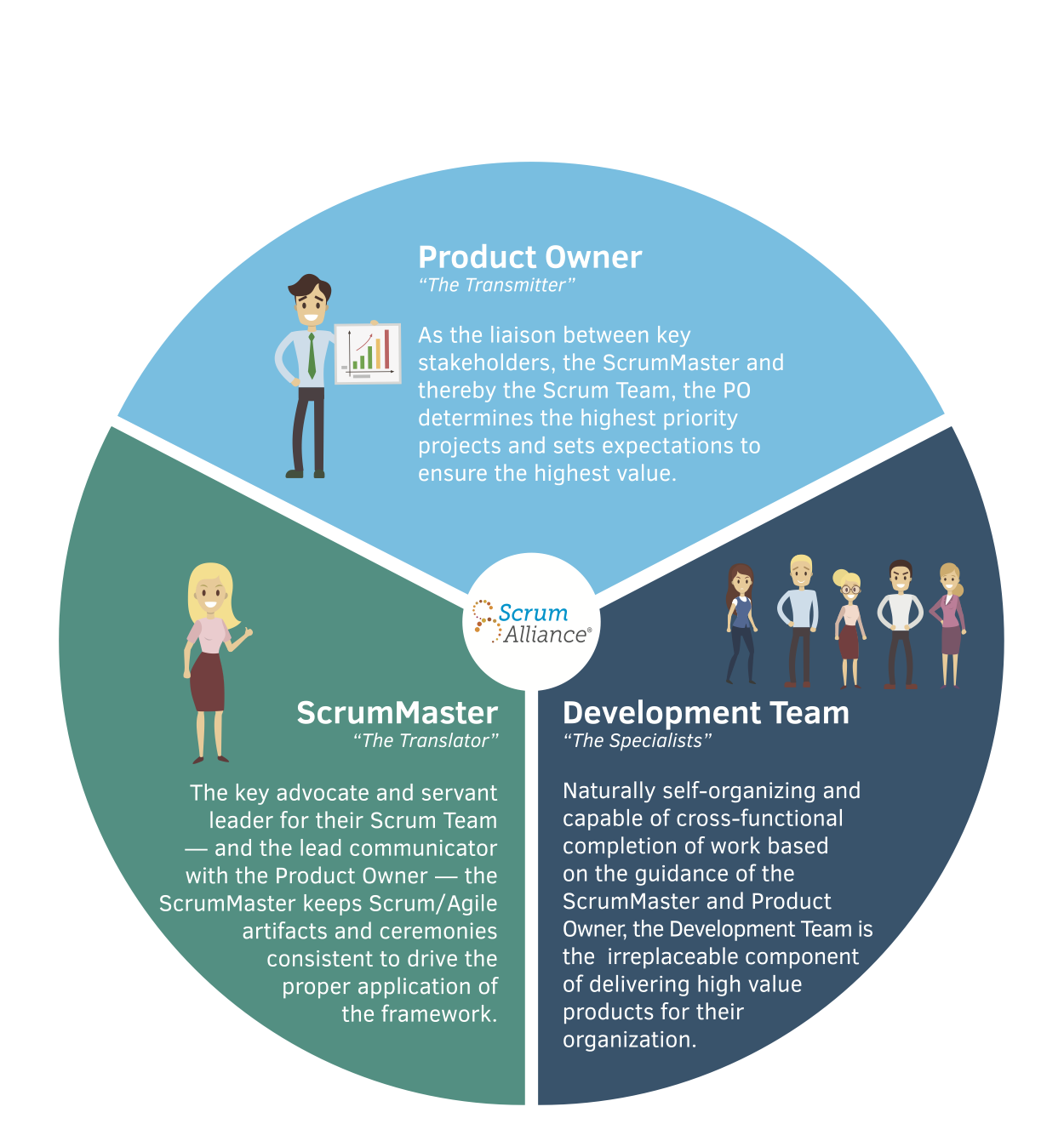 NOTE: In the graphic above, the term "ceremonies" is used to reference events. Please note that the term ceremonies is no longer correct because it has been replaced by events.
ScrumMaster
The ScrumMaster helps the Scrum Team perform at their highest level. They fully understand the underlying principles of Scrum and can effectively apply them in complex, real-world situations. They ensure that goals and scope of projects are clearly understood and work to remove impediments to progress.
Product Owner
The Product Owner is typically for those who are closest to the "business side" of projects. They are expected to do the best possible job of satisfying all stakeholders, maintain the Product Backlog, and ensure that everyone knows the priorities.
Development Team
Development Teams are structured and empowered to organize and manage their own work. The resulting synergy optimizes the Scrum Team's overall efficiency and effectiveness.
The Scrum Framework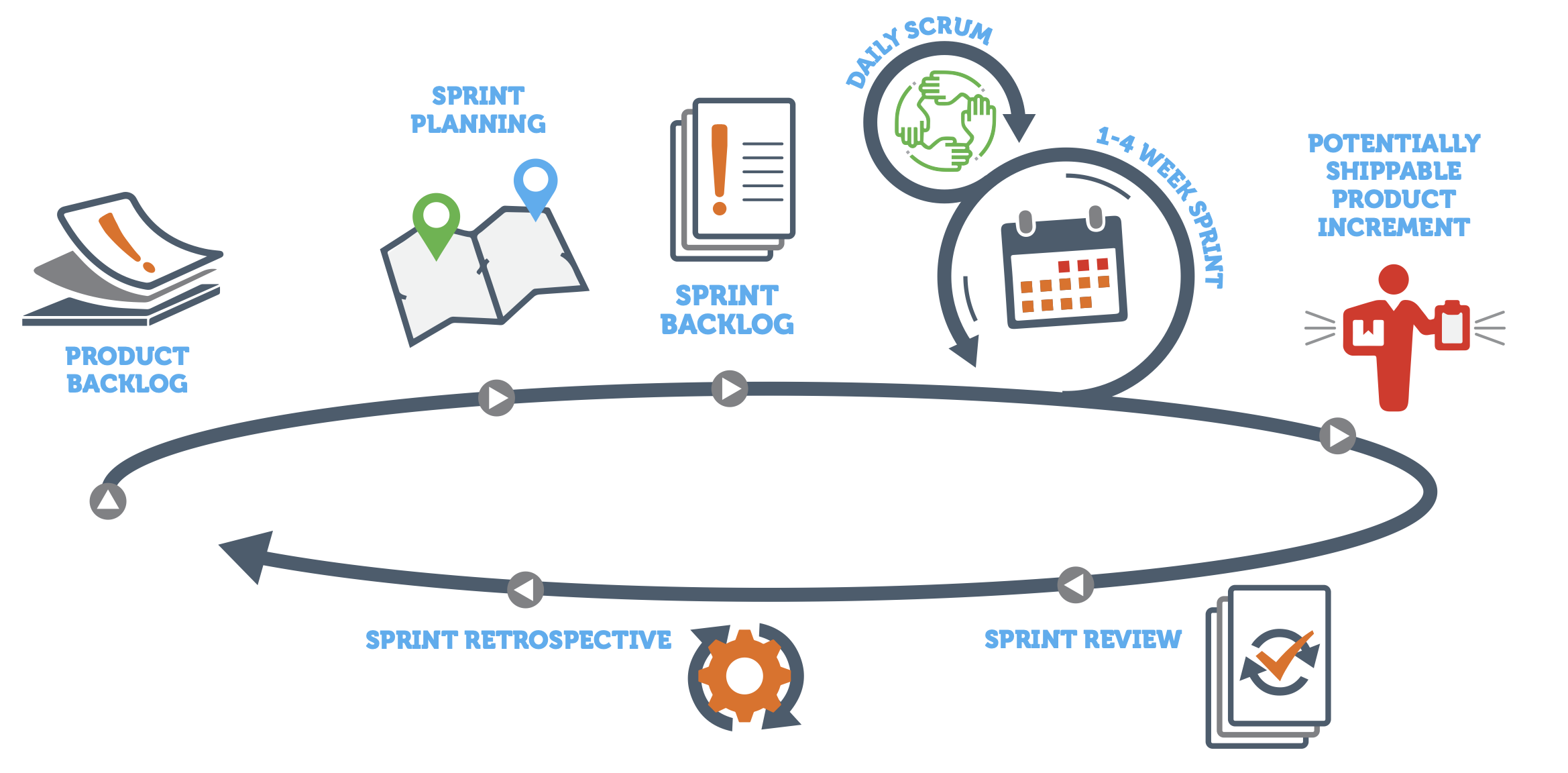 Product Backlog
The Product Backlog is the organization of items that guides what's most important to focus on and build next. The Product Backlog is constantly being updated and refined.
Sprint
At the heart of Scrum is the Sprint, during which a usable and potentially releasable product increment is created. Sprints are usually one week to one month in length, and happen one right after the other to keep projects moving. The Sprint is one of five Scrum events (formerly but no longer called ceremonies) that happen with each Sprint. The other four are:
Sprint Planning
The team decides what to work on for the current time-boxed period.
Daily Scrum
Daily Scrum (think "daily update meeting") is the pulse of the framework. Daily Scrums highlight and promote quick decision-making, and they improve the Scrum Team's level of transparency and knowledge. The Daily Scrum is often short — some teams choose a 15-minute timebox — so the team tends to be highly focused.
Sprint Review
The team inspects what resulted from the Sprint and adapts the Backlog as needed.
Sprint Retrospective
The team discusses what went right, what went wrong, and how to improve.
If you want to learn more about how Scrum works, take our E-Learning course: Scrum Foundations on Learn Upon.
Considering taking your learning to the next level? Check out our Live Online course search and achieve your Scrum Alliance certification.